The laboratory peristaltic pump always uses in laboratory industry. The laboratory is the cradle of science and plays a very important role in the development of science and technology. Therefore, the laboratory has extremely strict requirements for fluid transfer equipment:
The flow range is wide and adjustable. The pumped fluid has high precision and can be metering. Can provide effective data support for experimental work.
The peristaltic pump is easy to operate and has comprehensive functions, which can improve the efficiency of the experiment, and has dispensing functional requirements such as dispensing and anti-drip.
The same peristaltic pump can transmit multiple fluids, the pump body will not be damaged by corrosive fluids, and there will be no cross-contamination between fluids.
Peristaltic pumps can meet the intelligent connection needs of smart  laboratories.
Lead Fluid BT103S laboratory peristaltic pump has good performance, which perfectly meets the above requirements, and helps the experiment process to be more convenient and efficient.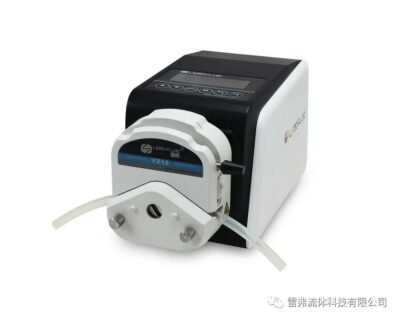 What are the advantages of laboratory peristaltic pump?
Lead Fluid BT103S laboratory peristaltic pump is equipped with Lead Fluid's exclusive LF-LED-OS software system and adopts a high-definition dot matrix LCD screen with intuitive display. Streamlined injection molding shell design, beautiful appearance and small size.
Lead Fluid BT103S laboratory peristaltic pump is driven by high-quality closed-loop stepper motor. The flow range is wide and adjustable, with high fluid transmission accuracy and stability. Speed range 0.1~100rpm, speed accuracy error <±0.2%, single channel flow range is wide to 0.0001~480ml/min.
Lead Fluid BT103S laboratory peristaltic pump uses industrial-grade mask button operation, which is simple and convenient. It has more comprehensive and powerful functions, with lock screen protection, anti-drip, timing dispensing, out-of-step detection and other functions.
When the Lead Fluid BT103S peristaltic pump is delivering fluid, the fluid only touches the pump tubing. The pump tubing has a certain degree of corrosion resistance and can transfer different fluids. Changing a different tubing can avoid fluid cross-contamination.
Lead Fluid BT103S peristaltic pump has a variety of control methods, using WIFI connection function, remote real-time monitoring of the running status of the peristaltic pump through the Lead Fluid APP (unlimited number of connections), easy to achieve a variety of cloud operation functions: real-time cloud recording of the operation process of the pump (Traceable), tubing life warning, flow control, chemical compatibility query and other functions. It can also be connected to other equipment in the laboratory through RS485 communication, compatible with the Modbus protocol, and multiple signal modes to achieve systematic centralized control and build a smart laboratory.
Applicable pump head, hose and flow parameters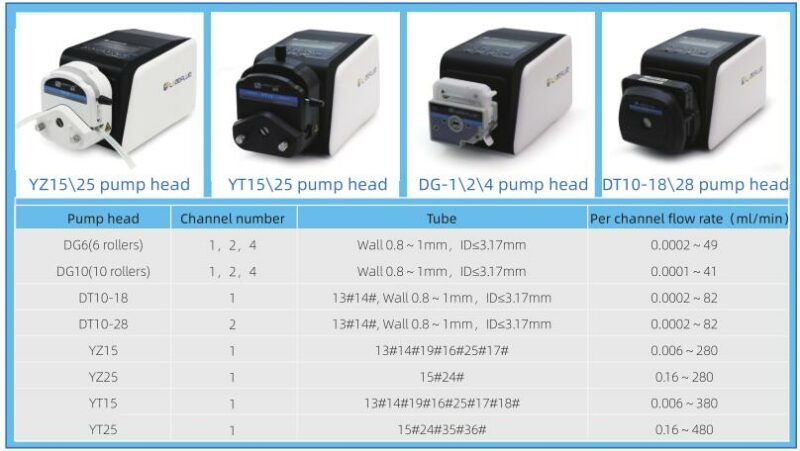 Lead Fluid laboratory BT103S peristaltic pump is used in the laboratory, such as sample purification and separation, reactor ratio feeding, etc.