On April 14th, Wang Chunyu, Deputy Secretary of the Xushui District Committee and District Mayor, and Liu Zhimin, Deputy Secretary of the Party Working Committee and Executive Deputy Director of the Management Committee of the Xushui Economic Development Zone, visited Lead Fluid Company for inspection and research, to gain an on-site understanding of Lead Fluid  production and operation status, as well as the problems and difficulties encountered. Ms. Zhang Xiaoling, the general manager of the company, accompanied and provided relevant introductions.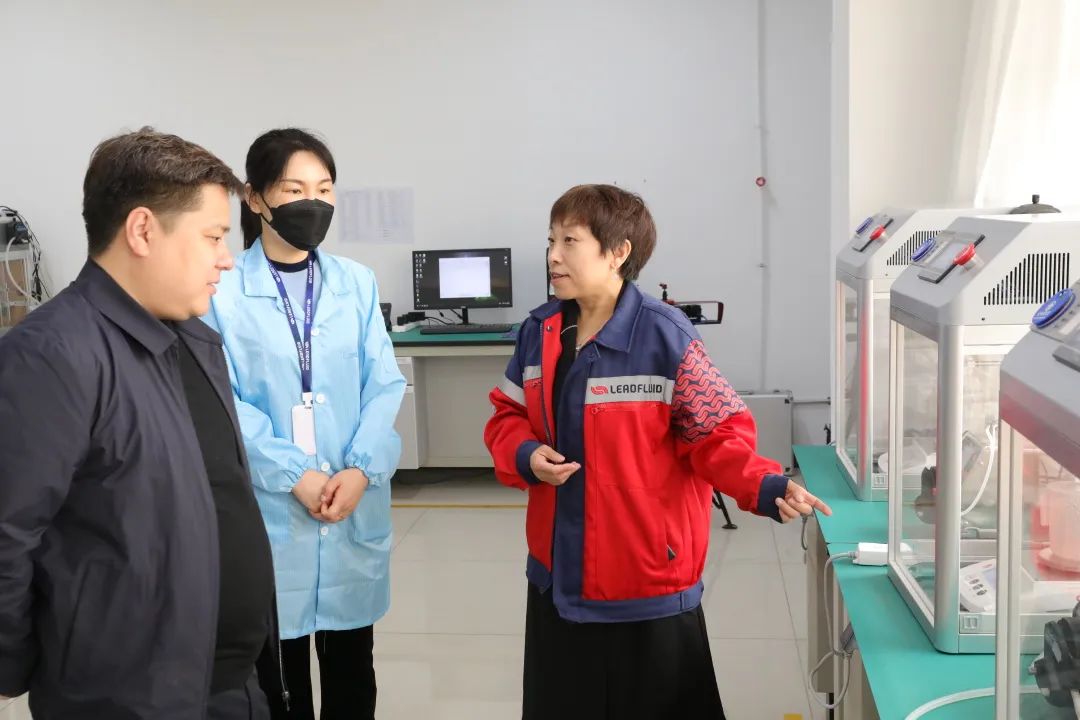 District Mayor Wang Chunyu first visited Lead Fluid laboratory to gain a comprehensive understanding of Lead Fluid research and development equipment, experimental conditions, and product development. He fully recognized Lead Fluid investment and achievements in research and development, and encouraged Lead Fluid to continue to increase research and development investment, continue technological innovation, and consolidate and enhance its competitive advantage in the industry.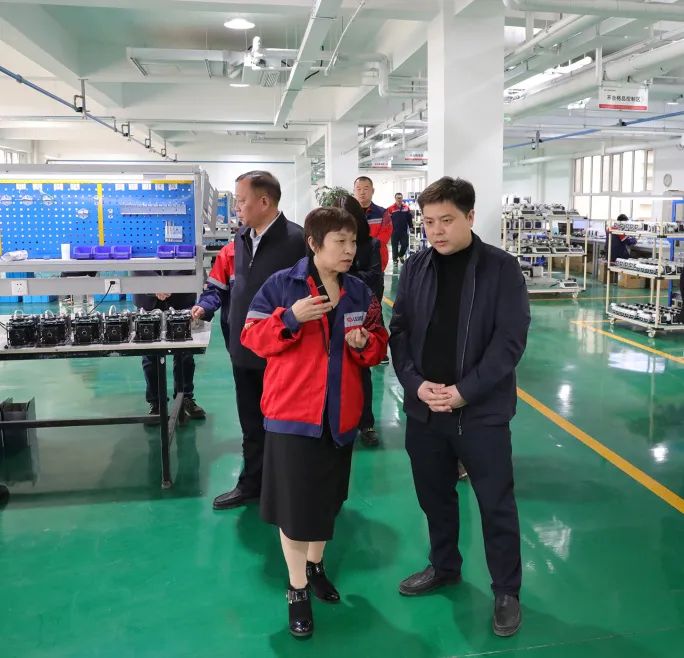 Subsequently, District Mayor Wang Chunyu went to the Lead Fluid production workshop to gain a detailed understanding of Lead Fluid unique process flow and strict quality management system. General Manager Zhang Xiaoling explained the technical details of the product production process to the leaders, and the leaders of Xushui District highly praised Lead Fluid spirit of striving for excellence as a craftsman.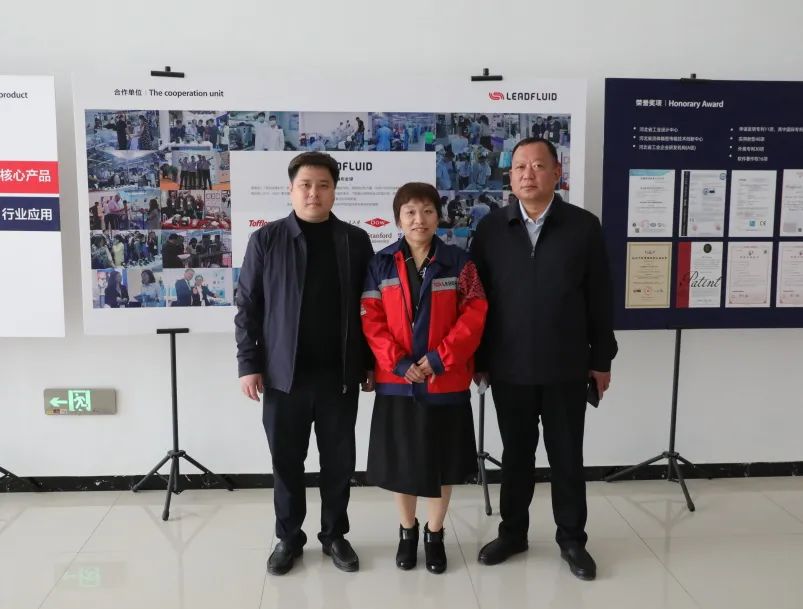 During the inspection, District Mayor Wang Chunyu was very concerned about the problems and difficulties encountered by Lead Fluid in the production and operation process, and stated that he will actively coordinate relevant resources through the efforts of government departments to provide high-quality and efficient policy support for Lead Fluid, help the enterprise solve practical problems, and assist Lead Fluid in sustainable and healthy development.
General Manager Zhang Xiaoling expresses sincere gratitude to the leaders of Xushui District for their care and support! At the same time, the company will take this opportunity to continue to increase its technological research and market development efforts, optimize production processes, improve product quality, and provide customers with more excellent products and services. Lead Fluid will continue to work hard to promote industry innovation, contribute to the economic development of Xushui District, and achieve common prosperity.
Lead Fluid Technology Co., LTD is the professional manufacturer of peristaltic pump, syringe pump, gear pump and OEM pumps, welcome to contact us, we will provide you with a fluid solution that is suitable for you.