Recently, the selection of the second Global Hua Design Award 2022 has officially come to an end. The participating work "Laboratory Injection Pump", jointly completed by Lead Fluid five industrial design and technical engineers, namely Zhang Xiaoliang, Cui Chengtao, Qiao Baoshi, Zhao Yuanlu, and Shi Tao, stood out from 120 works worldwide after intense competition and re evaluation, winning the gold medal at the second global "Hua Design Award".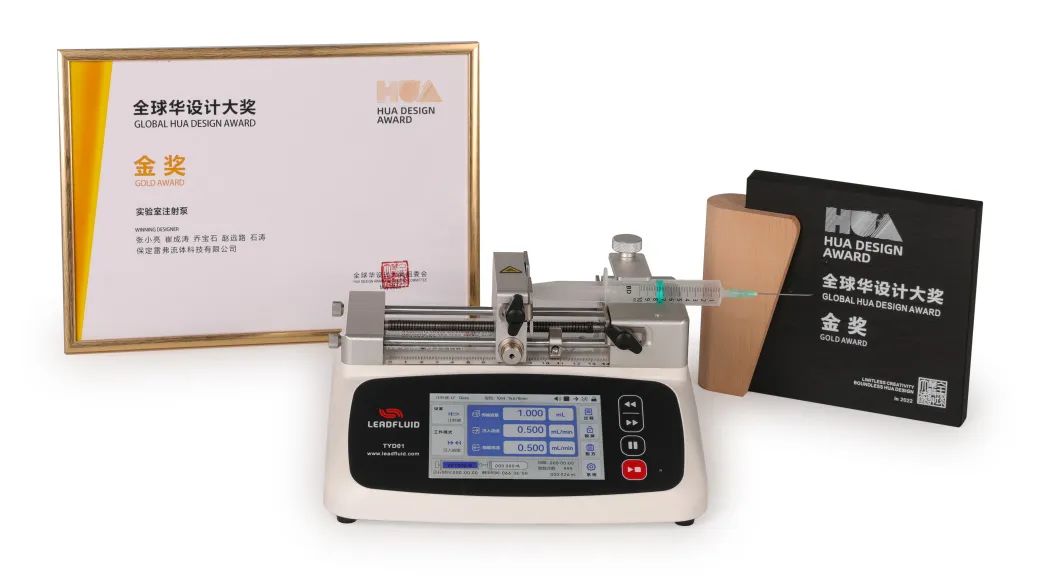 Hua Design Award
The Global "Hua Design Award" is a design award aimed at exploring new designs and creating new opportunities for Chinese people worldwide. Breaking free from rules and shackles is a prerequisite for the unlimited development of Chinese design in the future.
To ensure the fairness, rigor, professionalism, and authority of the awards, the final experts of this global "China Design Award" are composed of five internationally renowned authoritative design experts. Experts explore the evolution of future design from an international, multi-dimensional, and interdisciplinary perspective, and find new ways to create a better human life through design.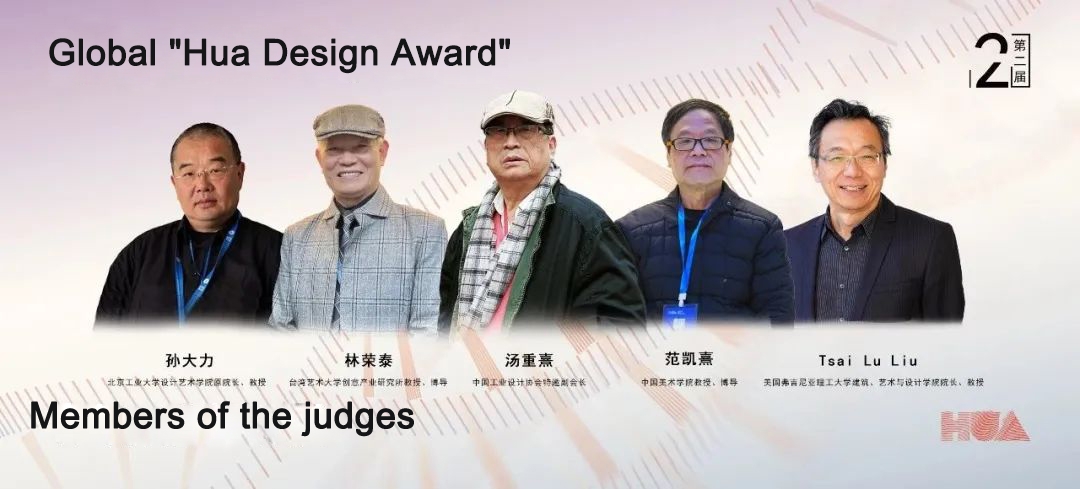 Lead Fluid Syringe Pump
The laboratory syringe pump is an intelligent syringe device that can accurately, uniformly, and continuously transport liquids. It can strictly control the amount of liquid used, ensure the optimal effective concentration of fluids, adjust the fluid injection speed reasonably, and continuously inject various fluids.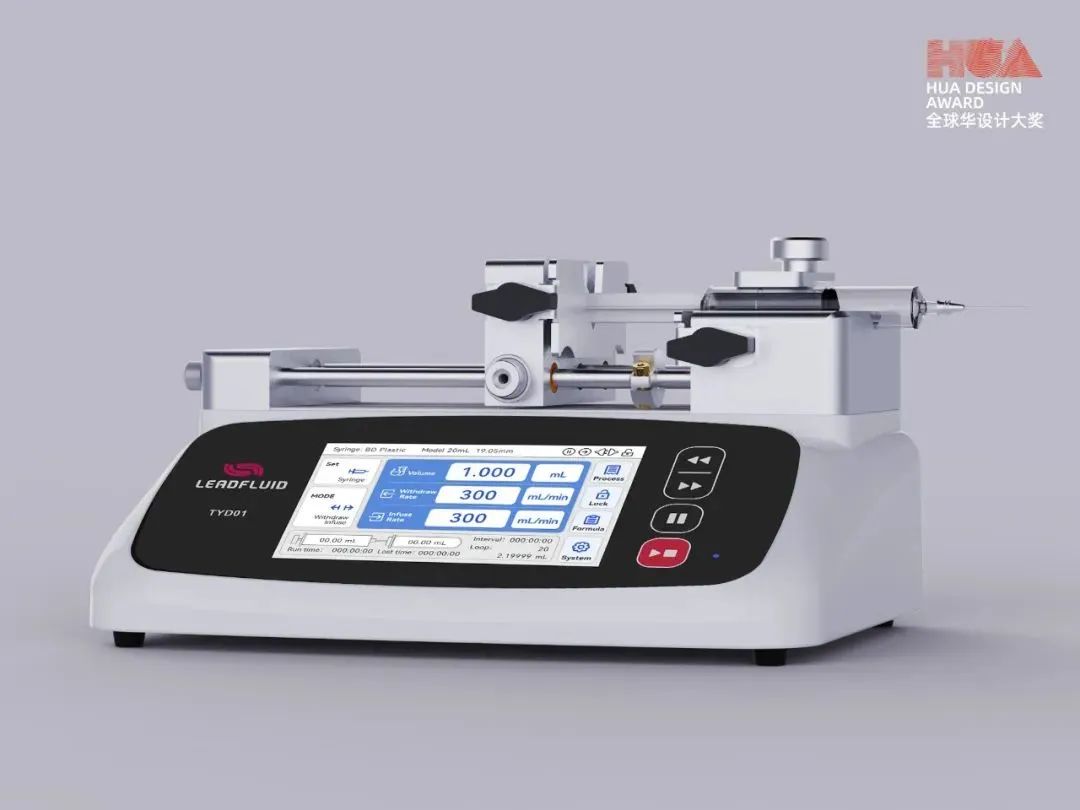 Apply organic lines and beautiful curves to the product in the exterior design, aligning the design intent and functionality of the product, giving it a deep meaning of "flow".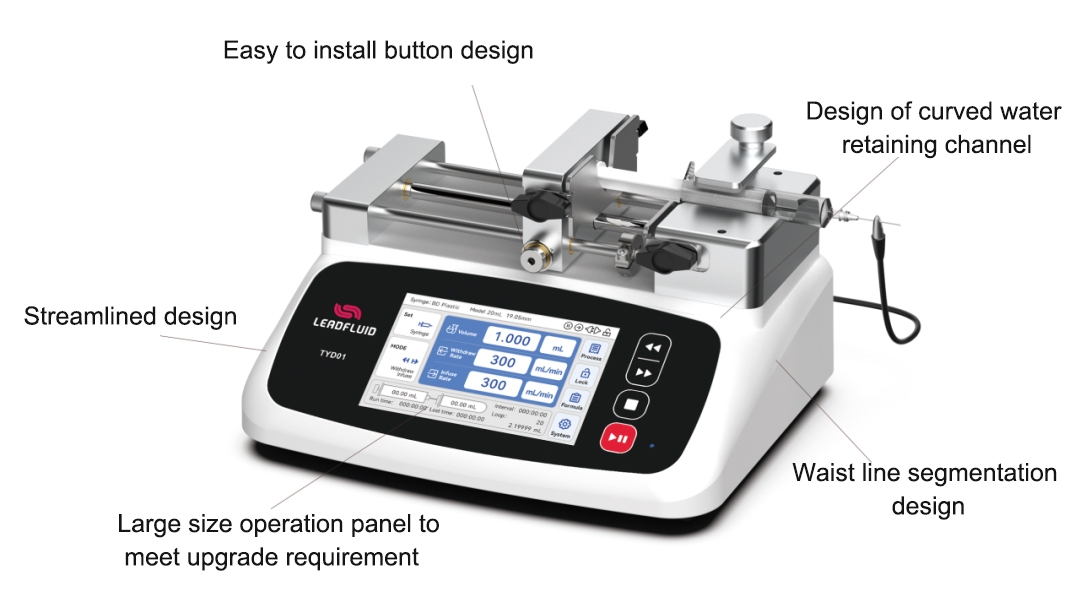 It is widely used in the laboratory, and can be used in mass spectrometry, micro fluidics, 3D printing, stereotactic injection and other scenes.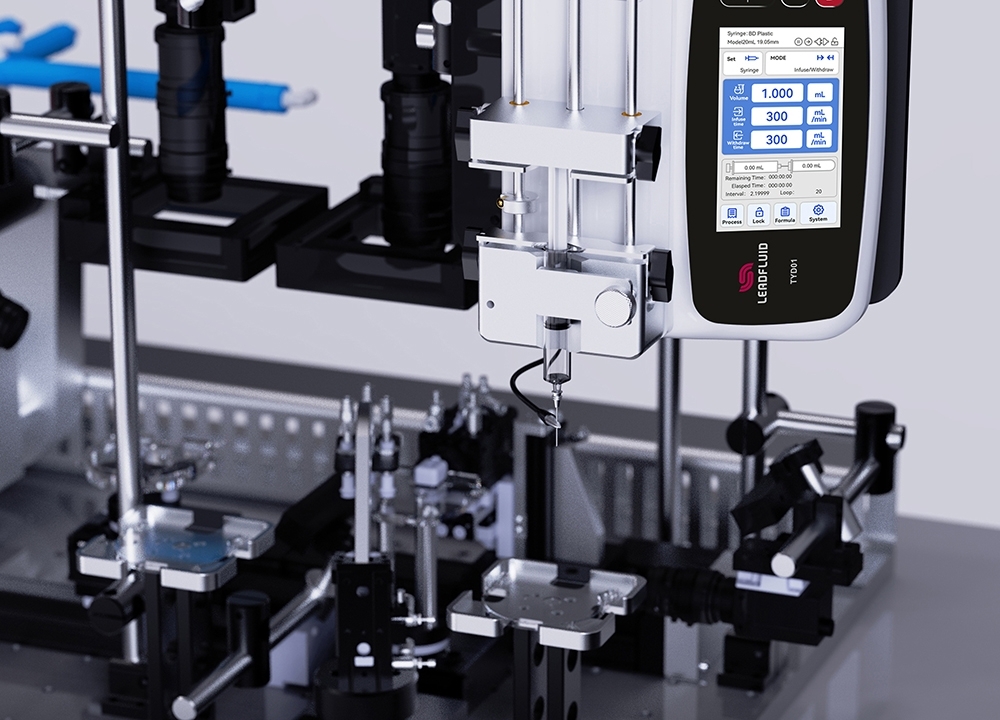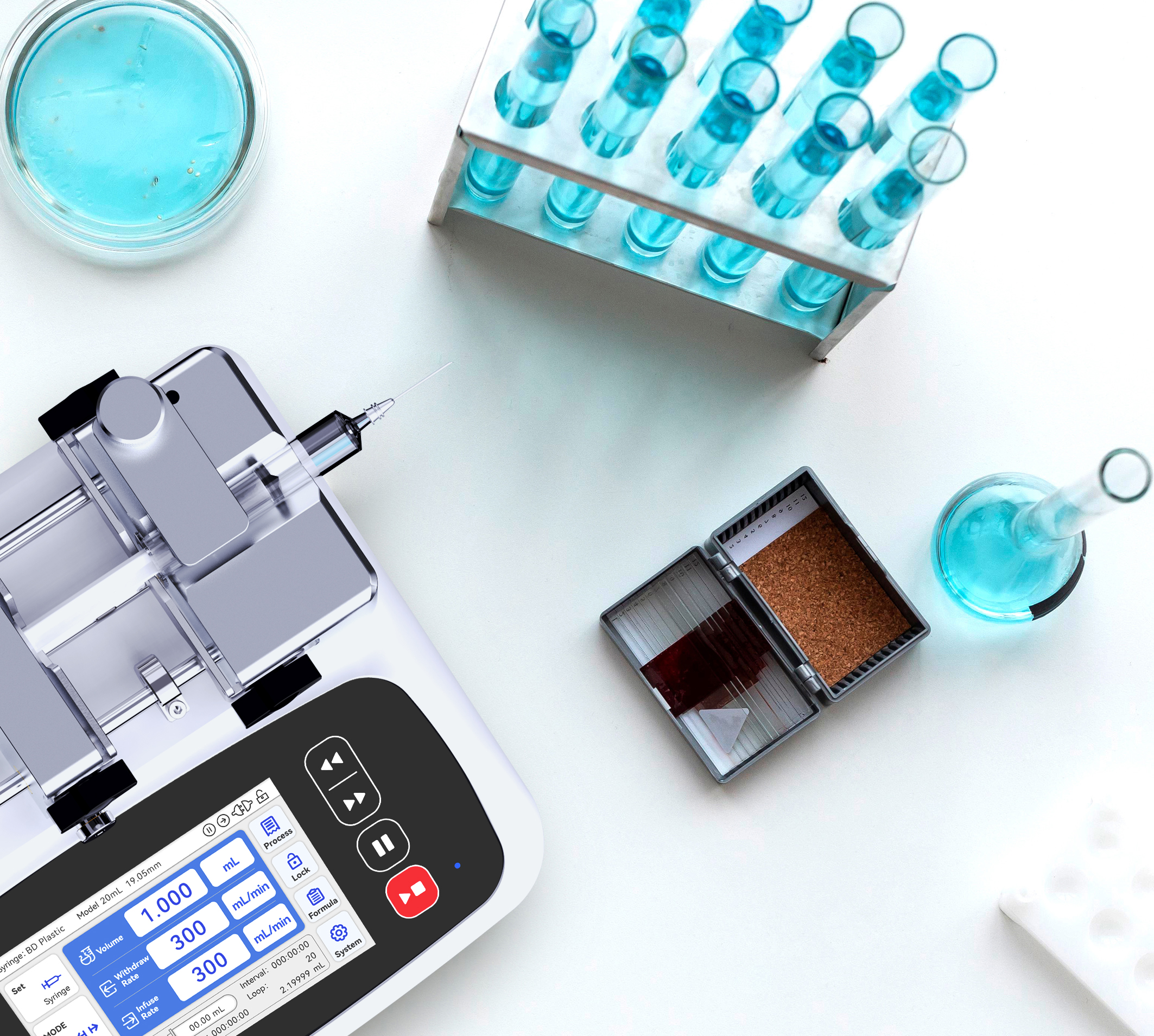 In industrial application scenarios, it can also be used in fields such as high-voltage electrospinning and industrial conveying.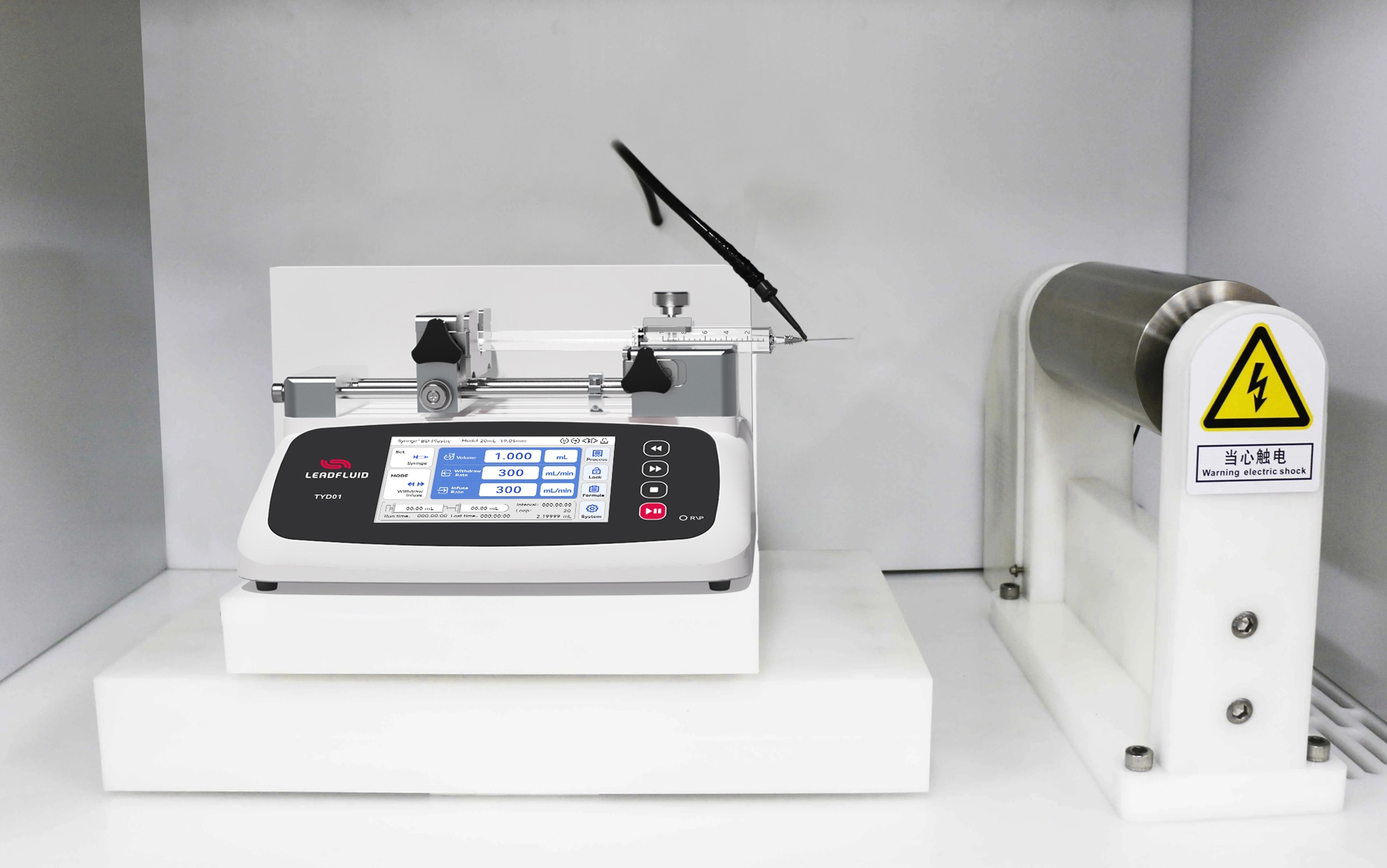 In clinical medicine, it can be used for newborn nutrition supply, blood transfusion, anticoagulants, anesthetics, and other drug input scenarios.