On June 29, 2023, Science and Technology Daily published "Technological enterprises are full of innovation". The report focuses on "stimulating potential and unleashing vitality" and provides a detailed report on the behavior measures taken by Baoding Lead Fluid Technology Co., Ltd. to focus on the construction of technological innovation culture and take various measures to stimulate employees' own innovation vitality.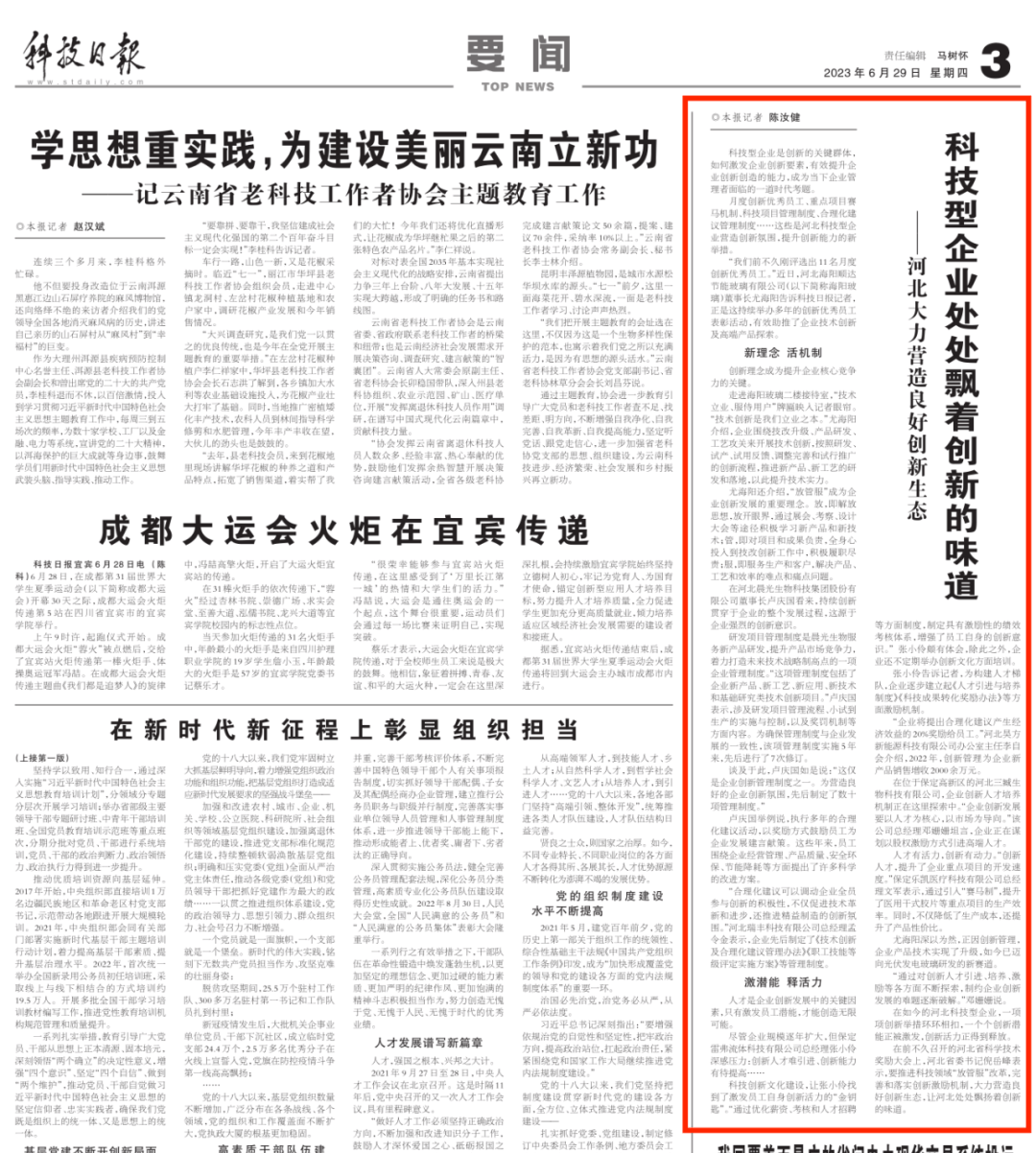 Baoding Lead Fluid Technology Co., Ltd., as a well-known precision fluid transmission solution service provider in China, has attached great importance to independent innovation since its establishment. For many years, we have closely focused on the development trend and industrial structure of the national economy, with a focus on improving the technological level of related industries such as biopharmaceuticals, healthcare, environmental analysis, and smart industry.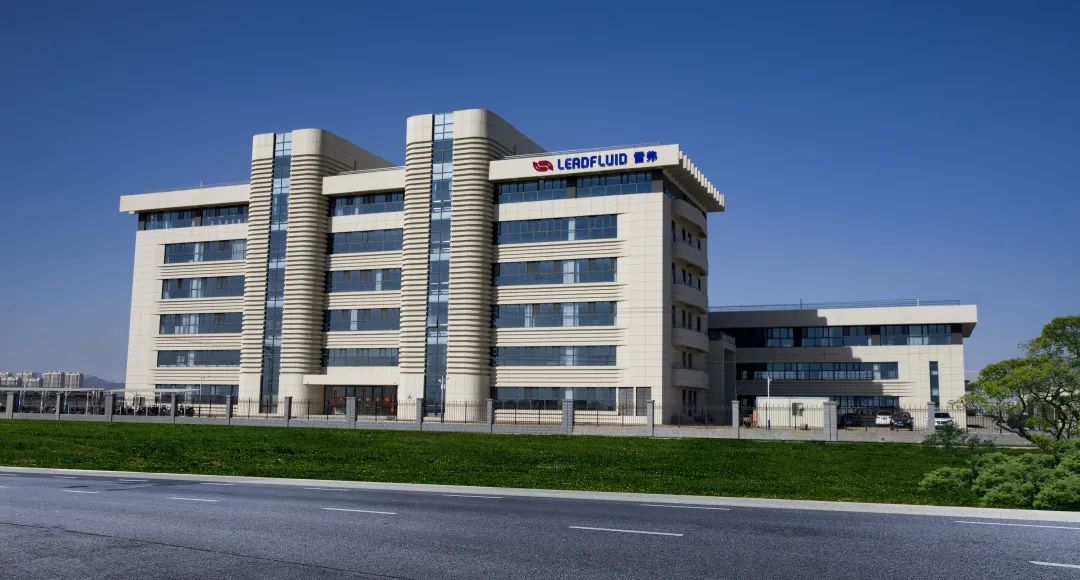 For more than a decade, Lead Fluid has been focusing on the development direction of key technologies in precision fluid transmission. Through industry university research cooperation, it has achieved the improvement and upgrading of product industrial design guided by theoretical research, and improved product application performance. At the same time, utilizing our own research and development platform, we will accelerate the cultivation and construction of talent teams through various means such as cooperation and exchange, external introduction, and internal training. Utilize talent advantages to accelerate the progress of scientific research and development, patent registration, and transformation of scientific and technological achievements, and quickly build a precision fluid transmission technology innovation team.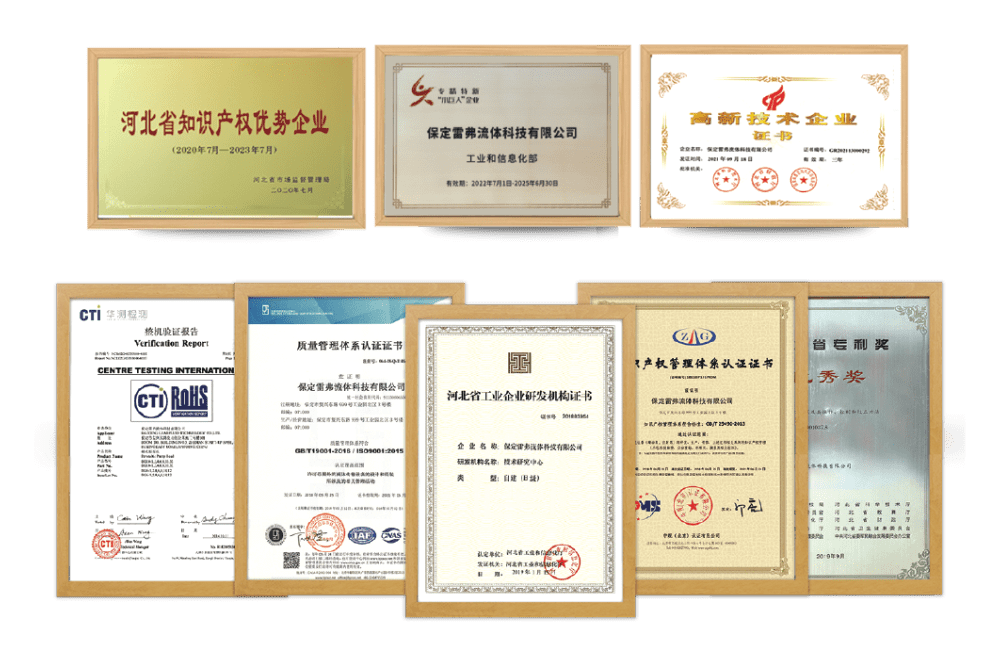 Next, Lead Fluid hopes to promote the overall technological upgrading of the fluid transmission technology industry chain with Hebei Province as the industry cluster through its own efforts, play a leading and demonstration role in the industry, and promote the all-round development of China's precision fluid transmission technology towards intelligence, high-precision, green environmental protection, and international competitive advantages.