Peristaltic pump is widely used in the laundry industry. With its characteristics of self-priming pump, peristaltic pump can easily transfer different liquids. So how does it work? Let's discuss it.
1.What are the components of industrial washing machines?
The composition of industrial washing machine just like the picture below: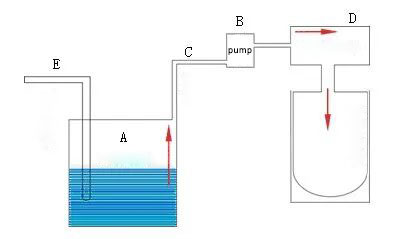 Structural drawing of industrial washing machine
A: detergent box
B: peristaltic pump
C: pipe
D: divider
E: Liquid level sensor
2.How does an industrial washing machine work?
When working, the washing machine automatically senses the weight of the clothes through the fuzzy weighing technology, judges it in combination with the washing program selected by the user, determines the current ambient temperature by integrating the built-in temperature sensor, adjusts the amount of detergent, intelligently controls the peristaltic pump, and squeezes the detergent into the multi-channel distributor, so as to realize the intelligent delivery of detergent and truly achieve full-automatic intelligence.
At the same time, the remaining amount of detergent in the container is monitored at all times through the liquid level sensor E. when the liquid level is the lowest, the washing machine will remind the user to add detergent, so as to really free the user from cumbersome operation.
3.Which Lead Fluid peristaltic pump is suitable for automatic washing machine application, and what advantages does it have?
There are kinds of products of Lead Fluid peristaltic pump that can be used in full-automatic washing machines. Here we recommend one of the most commonly used models: Lead Fluid MC10 series micro peristaltic pump. It has the following advantages and is especially suitable for full-automatic washing machines.
• Strong wear resistance: Lead Fluid MC10 series micro peristaltic pump is made of high-function plastic, with high rigidity and excellent wear resistance;
• Long service life: the motor spindle of Lead Fluid MC10 series micro peristaltic pump drives the three rollers around to rotate through the friction planetary structure, with minimal wear of pump pipe, long service life of hose and stable transmission; It has strong sealing property, high working stability, not easy to be damaged, and can work continuously for a long time;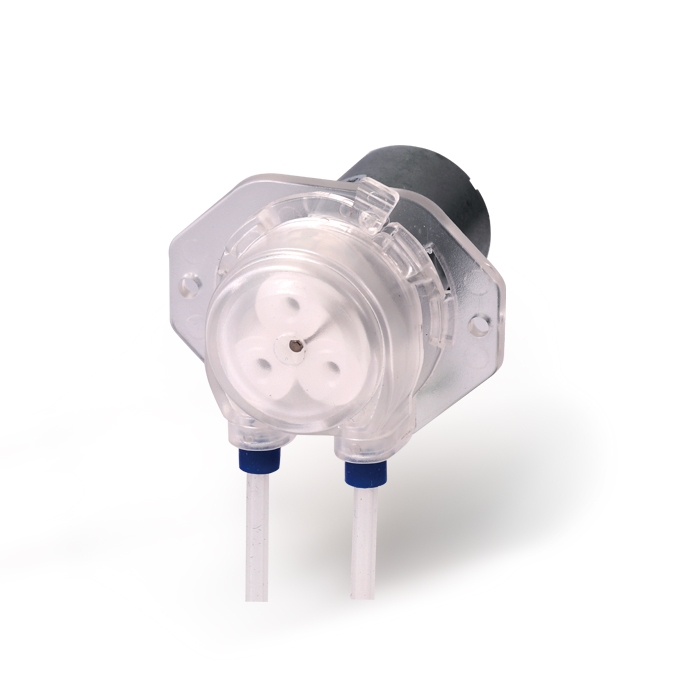 MC10 peristaltic pump
• Strong self suction: Lead Fluid MC10 series micro peristaltic pump can easily pump detergent, softener and other liquids with strong viscosity and adhesion;
• High accuracy: Lead Fluid MC10 series micro peristaltic pump has high accuracy, which can quantitatively transport detergent and other liquids, effectively save the use of detergent, and effectively reduce the damage to clothes caused by putting more detergent;
• Silent and undisturbed: Lead Fluid MC10 series micro peristaltic pump adopts silent design, and the operating noise is much lower than that of geared motor. The laundry is quiet and undisturbed.
So if you are interested in the peristaltic pumps, welcome to connect us:
Email:master@leadfluid.com
Tel/skype: 86+15612256761,86+15612256251,86+13313247660