BTX01S series adjustable speed peristaltic pump has stronger operation performance, more convenient use experience, more comprehensive function settings, and more surprises, waiting for you to explore!
Superior performance & Higher precision
BT01S series is equipped with a cortexm3 core processor, which can store more parameters, and the erasure times are more lasting, up to 1billion times. The operation speed is faster and the rotating speed accuracy of the equipment is higher.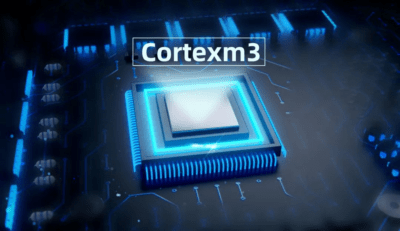 Easy to use & App operate
BTX01S series adopts 128*32 dot matrix LCD screen display, and the status display is clear at a glance. The facial mask key operation can realize the setting of communication parameters (checksum rate) and the switching of analog input. It is easier to switch between Chinese and English.
It can be equipped with the Ralph cloud control function, which can remotely control the running state of the peristaltic pump through the mobile app. It also has the functions of locked rotor alarm, liquid leakage alarm and hose life warning, which can push the alarm information to the operator's mobile app in real time. It is operated on the smart cloud and is extremely convenient to use.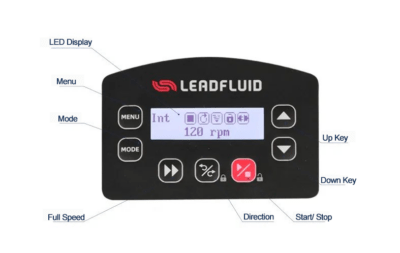 Powerful &Functional
BTX01S series has the basic functions of positive and negative, start and stop, full speed, speed regulation, state memory (power down memory), and can easily realize stepless speed regulation.
The equipment supports the function of slow start and slow stop. During application, the movement control parameters can be changed to prevent bubbles and liquid splashing. It also has timing function and locked rotor alarm function, which can make the liquid transmission more stable.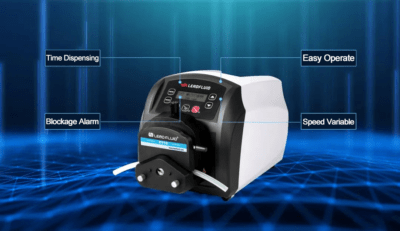 Strong compatibility & Double stability
BTX01S series external control signal supports 5-24v wide voltage input without series resistance. Wide voltage design, super anti-interference characteristics, suitable for complex power supply environment.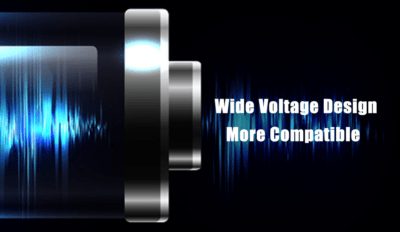 Tailored for the laboratory
BTX01S series adopts ABS engineering plastic shell and streamlined body. Its design is simple and beautiful, and its functions are more comprehensive. It is more suitable for laboratory use. It can be used in laboratory cell culture, cell tissue transportation, specimen decolorization, perfusion, liquid chromatography and other scenes, as well as in medical, pharmaceutical, environmental protection and other fields.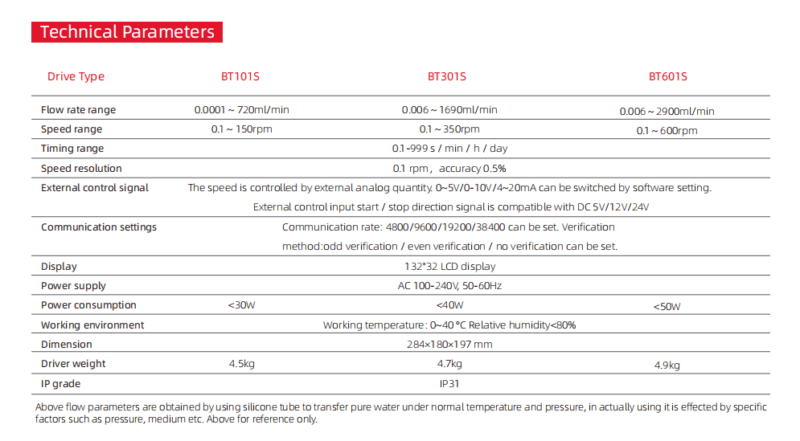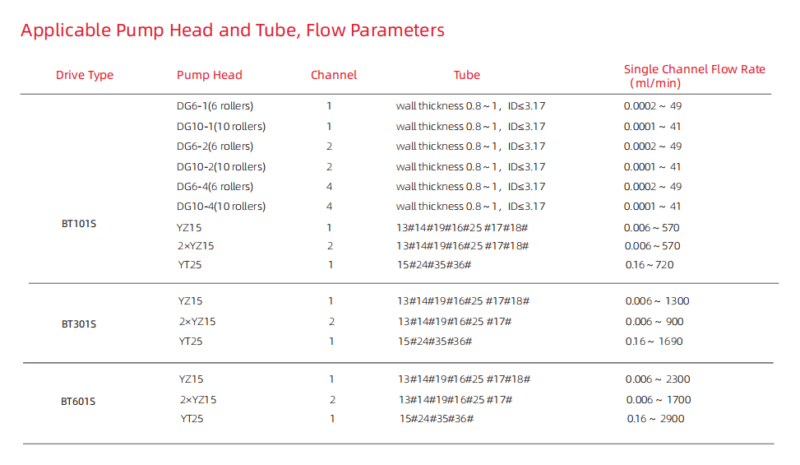 BTX01S series speed variable peristaltic pump is currently in hot sale,if you are interested in the peristaltic pump, welcome to connect LEAD FLUID company.