Recently, the "precise quantitative control system and control method of peristaltic pump" of Baoding Lead Fluid Technology Co., Ltd. has passed the U.S. patent certification with the patent number of 11384744. Up to now, Lead Fluid has 121 intellectual property patents including this patent.
1.Significance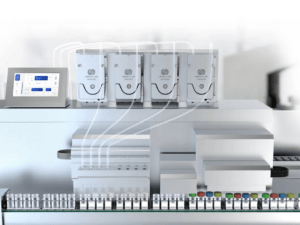 Through this invention patent, WSP3000 microliter peristaltic pump was successfully developed. The launch of WSP3000 micro liter peristaltic pump marks a new breakthrough in the filling capacity of peristaltic pump.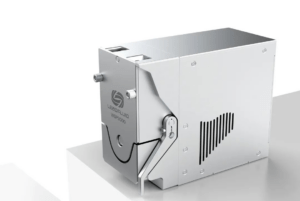 WSP3000 microliter peristaltic pump successfully broke the limit of peristaltic pump filling accuracy, and covered from milliliter to microliter. Once it was launched, it caused a great sensation in the industry. WSP3000 micro liter peristaltic pump has a wide application prospect and can be applied to IVD, laboratory, pharmaceutical, environmental protection and other industries. Micro upgrading peristaltic pump has promoted the precision improvement of many industries, and will bring further development of scientific research precision, drug quality and environmental protection.
2.Microliter peristaltic pump assisted nucleic acid detection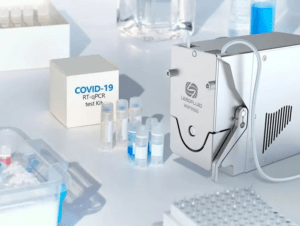 In the context of covid-19, the demand for nucleic acid detection is unprecedented, and the production of nucleic acid detection related instruments and reagents urgently needs to be accelerated. WSP3000 microliter peristaltic pump provides an efficient solution for the current large-scale reagent dispensing demand.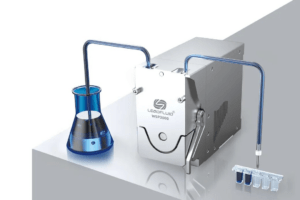 The WSP3000 micro liter peristaltic pump eliminates the influence of flow pulsation on the filling liquid volume through the innovative design of the peristaltic pump head structure and the optimization design of the control system. The roller reset technology and the pipeline liquid return control technology are applied to cover the filling liquid volume of the peristaltic pump to 1-3000 μ l. The filling accuracy was increased to 0.2%, which ensured the dispensing accuracy of testing reagents and vaccines. The WSP3000 microliter peristaltic pump effectively improved the production efficiency of testing reagents and provided a powerful help for the rapid control of COVID-19.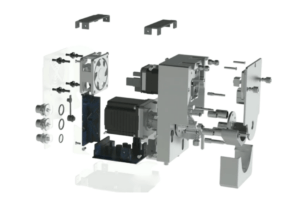 In the future, Lead Fluid will continue to conduct in-depth research in the field of fluid transmission, adhere to scientific and technological innovation, create more possibilities for scientific and technological progress, and vigorously promote the development of the fluid transmission industry. Promote the development of China's precision fluid transmission technology in the direction of high precision, high efficiency, high reliability and green safety, and lead the innovation and prosperity of global science and technology.